Life Lease FAQ
What is a life lease?
A life lease is a way to fund your stay at a Covenant Living retirement residence. Life lease involves you paying a refundable entrance fee, thereby reducing your monthly rent. Residents who choose life lease options will often use the equity in their homes or other savings to pay the entrance fee, knowing they will receive a minimum of a 95% refund at the end of your stay. The savings realized through lowered monthly fees tend to provide a more secure return compared to traditional investment market risk.
What are the benefits of the life lease option?
By paying a refundable entrance fee, you will:
Lower your monthly rental fees, which can be especially helpful if you're on a fixed income
Not pay property taxes; the reduction in your monthly rental rate through a life lease is not a taxable benefit
Have security with a minimum of a 95% of your entrance fee being refunded at the end of your stay; this can be preferable to eroding a lifetime of savings month-by-month with a higher rent and no financial return
Have flexibility to decide the amount you pay as the entrance fee and its corresponding monthly rental (e.g., you can pay 100%, 75%, or 50% of the entrance fee; your monthly rental depends on how on the percentage of the entrance fee you pay)
Can I move to a different life lease model if my situation changes?
Yes, you can. We will work with you to discuss options and find a solution that works.
What security do I have on my entrance fee? How do I know I will get it back?
We maintain sufficient cash flow for repayment of life leases, usually within 30 days and no more than 90 days.
What is the process for my entrance fee to be refunded?
You can choose to terminate your life lease by giving written notice on or before the last day of the current month, to be effective on the last day of the following month.
What deductions will be made from the entrance fee?
Covenant Living will pay monies due to you or your estate when your suite is vacated based on the buy-back scale. An administration fee of up to 5% will be deducted from the entrance fee. Note that any unpaid rent and damages may also be deducted, if applicable.
Sample of the Fee table.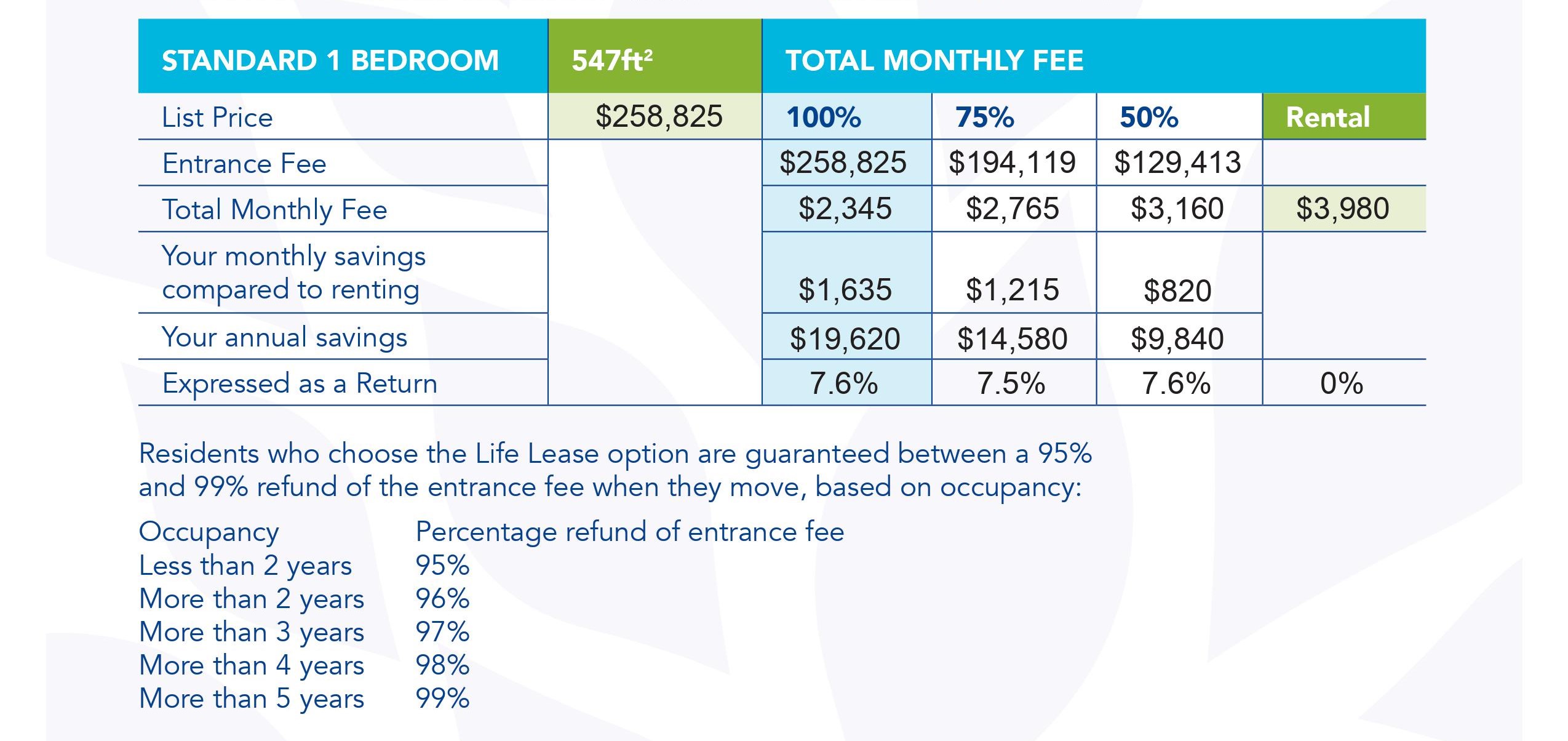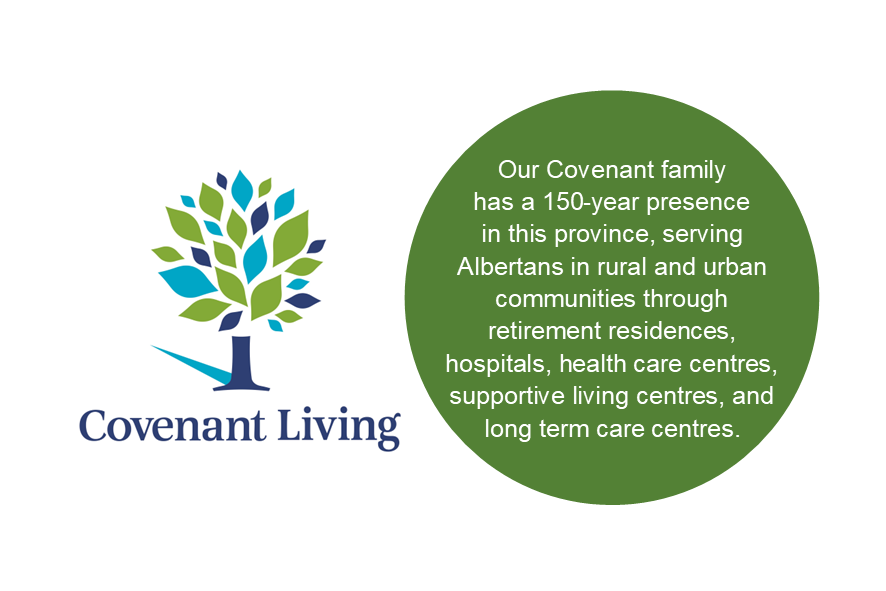 Join us for lunch and a tour!